Luxury Wine Tour at MONA Hobart - includes bottle of wine to take home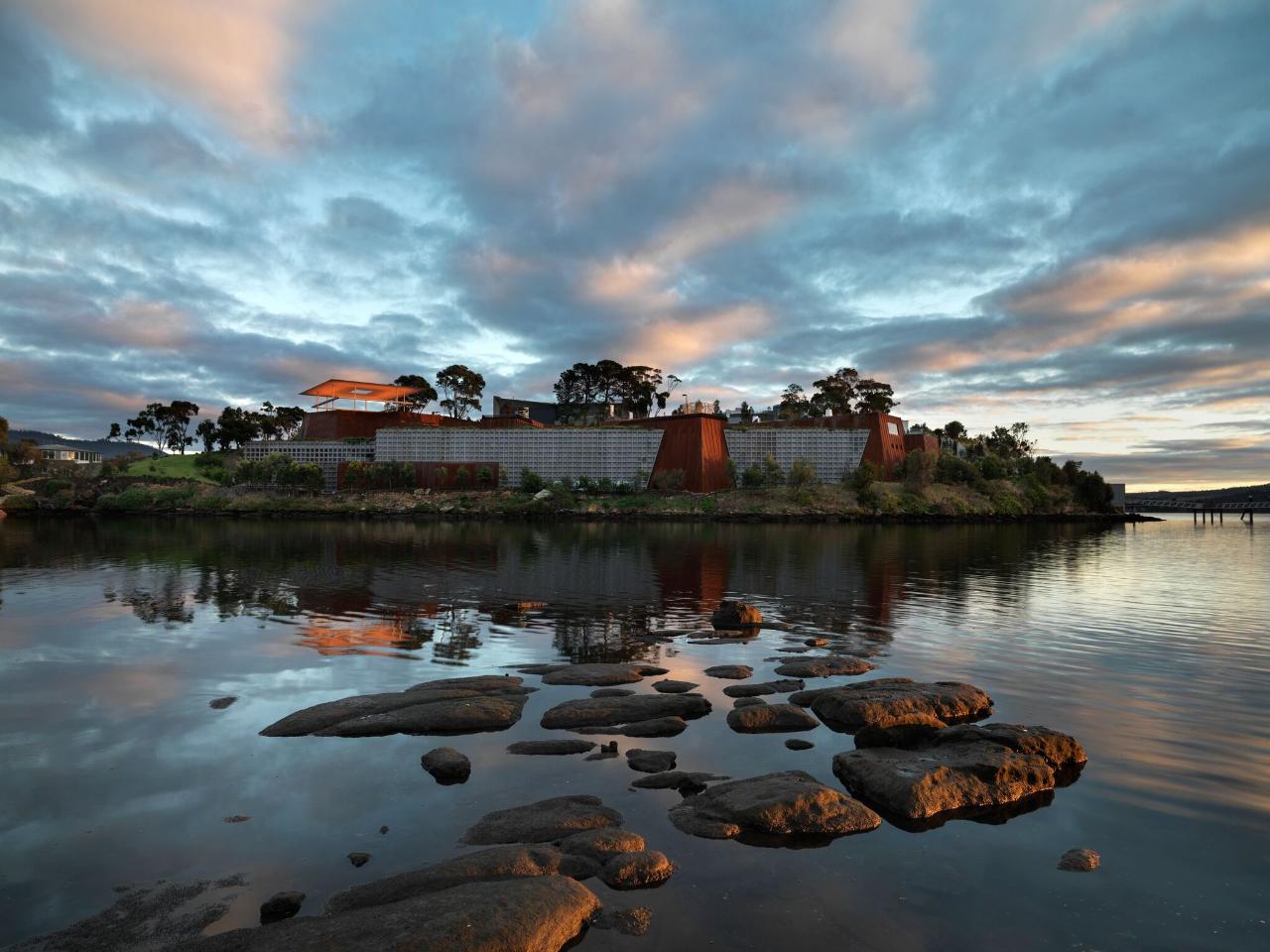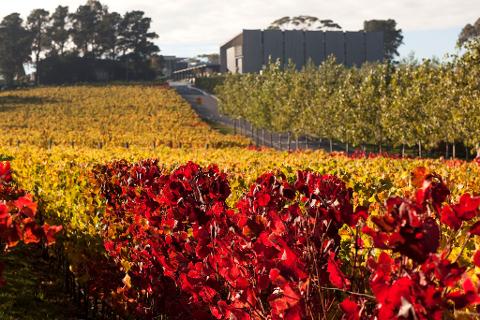 Duration: 8 Hours (approx.)
Location: Berriedale, TAS
Product code: UWEAMOOR
Mona, the Museum of Old and New Art, is Australia's largest privately owned gallery and museum. Showcasing the diverse collection of its owner, Tasmanian gambler David Walsh, the collection ranges from ancient Egyptian funerary to modernist masterpieces and international contemporary art. Since opening in 2011, visitors have been drawn to Mona's picturesque site on the banks of the River Derwent, which also features luxury accommodation, a restaurant, vineyard and winery - amongst other things.
Begin your day by taking Mona's MR-1 Fast Ferry from Hobart's Brooke St Pier to Mona at 9:am. You'll be travelling in style in the ferry's super exclusive Posh Pit, with complimentary Moorilla wine, Moo Brew and delicious snacks. Upon arrival you will enter to the museum. You can then begin your self-guided exploration of Mona's permanent collection and an array of blockbuster exhibitions.
Only a short walk away, at 11:30am, Moorilla's wine ambassador will take you on a private behind-the-scenes tour of the winery and vineyard. You'll taste the wine as it is being made, following the trail of grapes as they are handpicked, crushed, pressed, fermented and matured. You'll also get all the goss about Moorilla from David Walsh and Claudio Alcorso, who planted Morilla's first vines. Tour includes a tailoerd tasting of Moorilla'sPraxis and Muse Series in the fancy underground Barrel Room. You'll also receive a complimentary bottle of Moorilla's most celebrated wine, the Muse Pinot noir to take home.
You will then settle in to enjoy a two course lunch at The Source Restaurant, with matched wines from Moorilla's benchmark Cloth Label and Muse Series. Lunch also comes with stunning views of the Moorilla vineyard, Mount Wellington and the River.
Dessert is served at the void in a tiffin with a cocktail to accompany the dessert.
After lunch there's enough time to discover the remaining levels of Mona before you end your day by returning on Mona's MR-1 Fast Ferry from Mona to Hobart's Brooke Street Pier at 5:00pm
The tour includes:

● Return ferry transfers aboard MR-1 Fast Ferry 'Posh Pit' ex Hobart
● MONA entry
● Two-course lunch with 2 glasses of wine, dessert with cocktail
● Private 'behind-the-scenes' guided vineyard and winery tour
● Tutored wine tasting
● Afternoon tea
● Bottle of wine to take home
Tour duration:
This is a full-day tour, departing Hobart's Brooke Street Pier at 9:30am and returning at approximately 5:00pm. 8 hour experience.
Pricing:

AUD$ 400.00 per person (minimum 2 guests)
**Participants under the age of 18 must be accompanied by at least one adult

Availability:

This itinerary can be taken all year round, however seasonal considerations may apply and availability will need to be confirmed at time of enquiry.

This tour does not operate on Tuesday's, Christmas Day and New Years Day – other dates subject to availability
Validity:
Prices valid from 1 April 2017 - 31 March 2018
Cancellations and Refunds
If a cancellation is made more than 30 days prior to Tour departure the cancellation fee is 25% of the Tour price.
If a cancellation is made more than 14 days but less than 30 days prior to Tour departure the cancellation fee is 50% of the Tour price.
If a cancellation is made less than 14 days prior to Tour departure, or for a non-appearance to commence the Tour, the cancellation fee is 100% of the Tour price.
No refunds are payable for 'change of mind'.
No refunds are payable to the Client for any changes to the Tour requested by the Client after departure, the Client's failure to appear for the Tour or any component part of the Tour, the Client leaving the Tour after its commencement, the Client being excluded from the Tour or any component part of the Tour in accordance with this Agreement.